Spin Shaft Accessories Qla Dissolution Accessories India
Spin Shaft Accessories
This configuration permits a quick, convenient change between Paddle and Basket methods without the need to reset shaft height. These two piece, Paddle/Basket Shafts separate above the media to prevent potential contamination. We offer both Standard and UltraCenter™ Precision Tapered options.
QLA UltraCenter™ Precision Tapered upper and lower shafts provide a significantly more accurate paddle and/or basket shaft assembly. The tapered fit between the upper and lower shaft results in an extremely concentric assembly with far less wobble. They were specifically designed to complement QLA AccuCenter™ Brackets and UltraCenter™ Vessels. UltraCenter™ upper and lower shafts are interchangeable. These shafts are another QLA innovative dissolution component developed to help achieve Enhanced Mechanical Calibration in accordance with the current ASTM standard. Dissolution instruments calibrated to this standard do not need further calibration with USP calibrator tablets.
All QLA spin shaft accessories are serialized and supplied with a Certificate of Conformance (COC) stating that they are USP compliant and that they meet the Original Machine Manufacturers specifications. A Certificate of Analysis (COA) stating actual dimensions is available at an additional cost.
Compatible with Manufacturer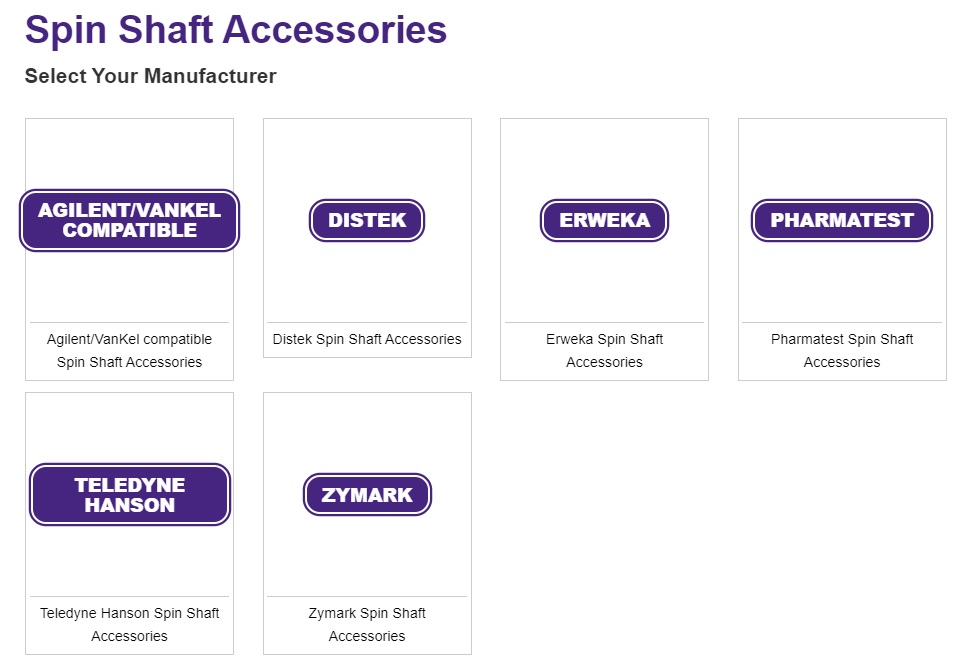 Spin Shaft Accessories Qla Dissolution Accessories India