Sampling Cannula Filters Qla Dissolution Accessories India
Sampling Cannula & Stoppers
QLA offers traditional Manual and Automated Sampling Cannula for most Dissolution Baths. In addition to "Traditional" cannula, QLA offers an extensive selection of "Innovative", QLA designed cannula. These cannula include PEEK cannula, High Capacity Filter Housing probes and a low cost cannula which offers significant cost savings without sacrificing quality. Cannula Stoppers are available for most cannula styles and dissolution cover configurations.
Cannula Filters
QLA filters and filter discs are made of the highest quality UHMW Sintered Polyethylene specifically formulated for Dissolution sampling methods. The sintering process results in a precision media with uniform pore size and distribution. Our filters are available in numerous micron ratings and come in packs of 100 or 1000 pcs. QLA also offers some styles and micron sizes of filters in PVDF material.
Filter Material:  Polyethylene is chemically inert and provides superior resistance to drug absorption and the emission of plasticizers. QLA Filters have been validated in numerous dissolution methods worldwide and are currently being used in many predominant dissolution laboratories.
Manufacturing:  Our manufacturing process is designed to produce a filter that far exceeds USP requirements. This is accomplished by screening for impurities as well as testing the finished product for pore size and volume. 
Testing:  Prior to molding the filter, the raw material is tested for Elemental Purity by screening for fifteen Selected Metals through Microwave Digestion (SOP 7040, Rev 12 Inductively Coupled Plasma – Mass Spectrometry). QLA's exclusive Pure Quality Certification program monitors Chromium, heavy metals, material contaminants and inorganic elemental interference.  After molding, a sample of the manufactured lot is tested to ensure dimensional compliance. QLA also incorporates Permeability Testing into the quality plan to further ensure pore size and pore volume. Combined, elemental purity, dimensional compliance, and permeability consistency create our Pure Quality filters – the purest and highest quality filters available today. 
Compatible with Manufacturer: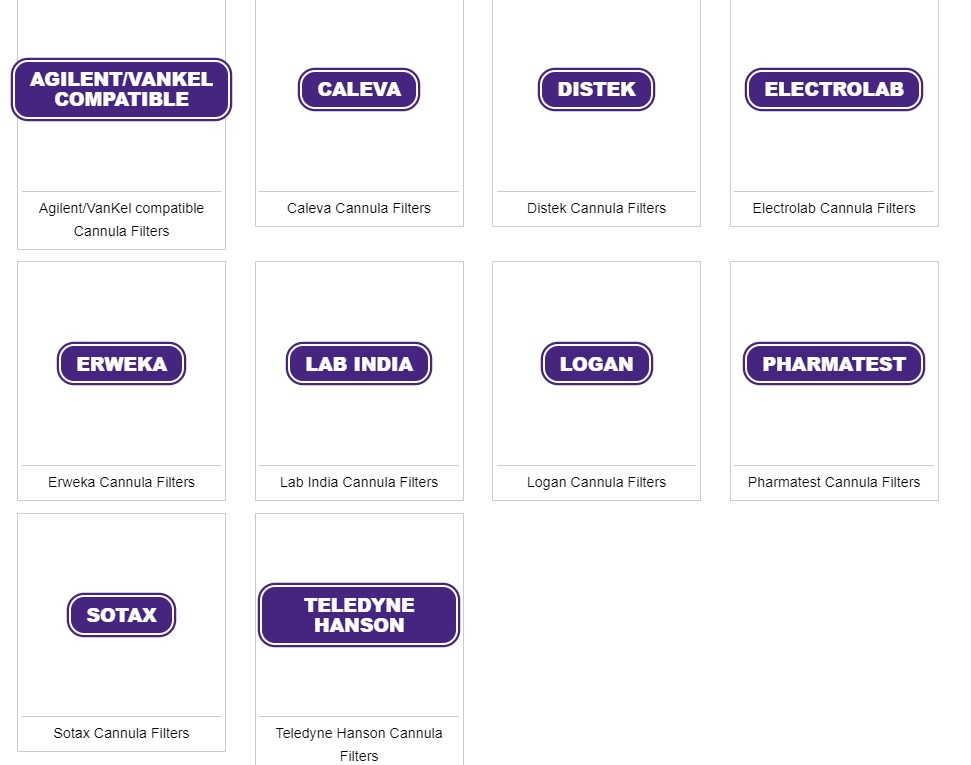 Sampling Cannula Filters Qla Dissolution Accessories India